Are Parents Having The Sex Talk With Their Kids?
Awkwardness and discomfort are enduring features of the process of sex communication today, according to a new article published in the Journal of Sex Research.
Authors reviewed 116 studies from 2003 to 2015, uncovering several insights about sex communication between parents and children in the United States. The age of children ranged from prekindergarten to college.
The sex-related topics most commonly discussed were warnings about the potential consequences of sex including HIV and other STIs, as well as risk of pregnancy. There was relatively little information and conversation about intercourse, birth control, emotions, relationships, pleasure, and romance.
Study author Dr. Dalmacio Flores, from the University of Pennsylvania said, "both parents and children have numerous barriers…when it comes to sex communication, but we also have numerous reports from both parties very much indicating a willingness to address these concerns."
Mothers were found to be the primary communicators about sexuality, especially when it came to daughters. More positive and open, honest, and candid conversations led to increased knowledge about sex and further discussions, while kids reported that more authoritarian communication styles and scare tactics were ineffective.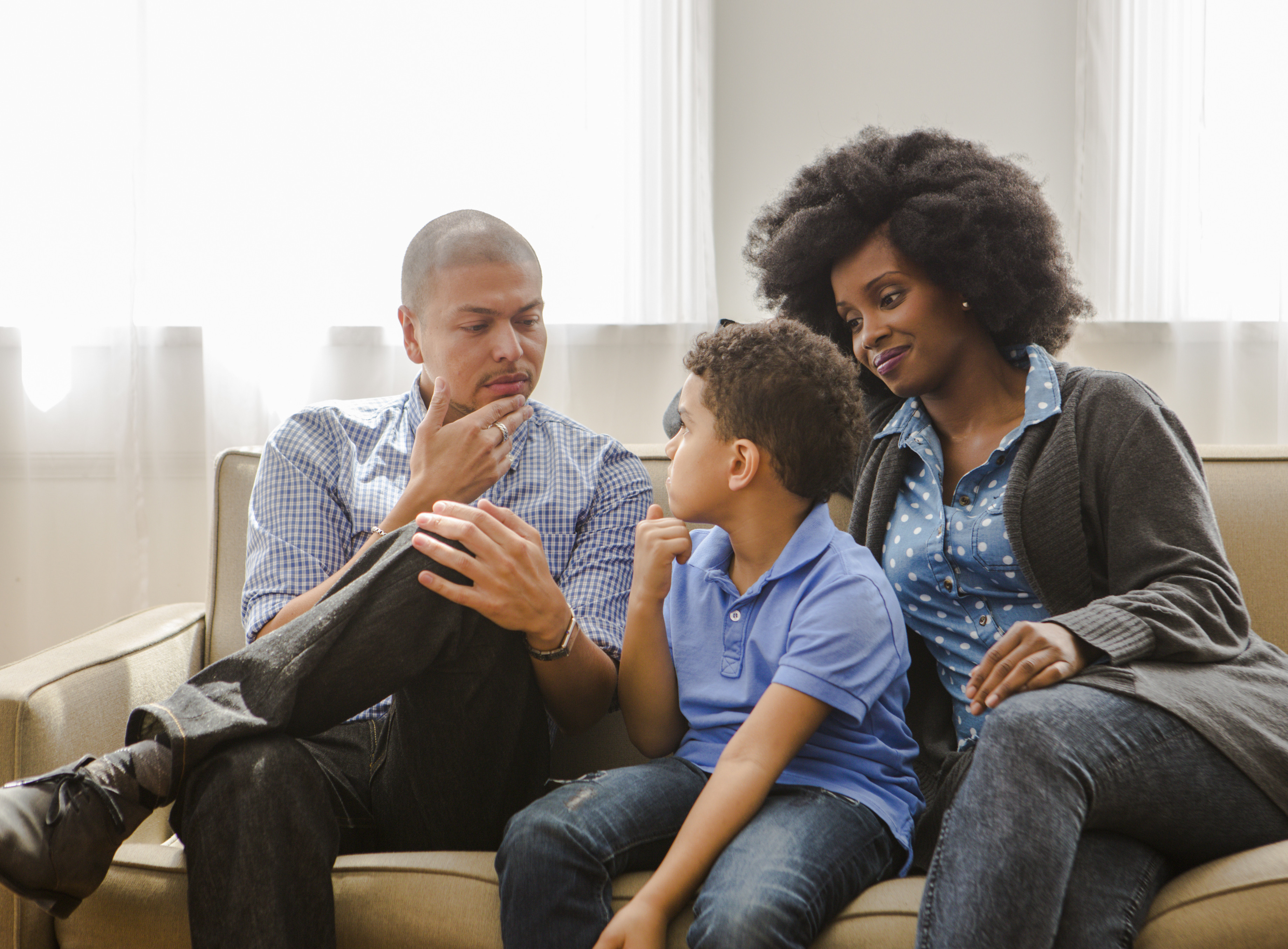 (Gettystock)
The study also found that parents and children generally disagreed about the frequency of sex talks, with kids reporting fewer occurrences and parents reporting more. Further, both parties thought each would take the first step in initiating conversations if questions or concerns arose, often preventing such talks from happening in the first place. Most discussions were one-off events.
Researchers also described several parental factors influencing communication about sex, some of which were established well before having kids including one's knowledge base about sex, prior traumatic experiences such a diagnosis with HIV, and cultural and contextual influences.
Parents have a unique position in educating kids about sex. "At the end of the day", Dr. Flores explained, "effective and sustained sex talks lead to positive health for children." Past research shows greater communication is associated with greater condom use and lower risk of HIV and other STIs.
Increasing comfort around talking about sex is perhaps timelier than ever, with growing web-based influences on sexual development, threats of reduced funding for basic sexual health care, and widespread gender-based violence and sexual harassment in-person and online.
The most important challenge, Dr. Flores and colleagues write in the article, is "ongoing dialogue that addresses the sexuality-related concerns of all children, ideally beginning at the presexual stage, through adolescence and early adulthood."
Sparking such dialogue on a range of topics including more intricate and positive aspects of sexuality — gender, sexual diversity, knowing your body, consent, respect, open communication, pleasure, mutuality, and the feeling of being loved, to name a few — may not only be important in lowering sexual risk but also maximizing sexual rewards.
This article was originally published on Huffington Post.